Have you ever wondered what it would be like to own a time machine – to be able to travel back and forwards at will. I have been fascinated by the concept since I saw the 1950/60's movie The Time Machine.
I vividly remember the clip when the doctor entered the machine and watched as walls around him dissolved and rebuilt as time raced forward.
Often when presented with the concept of the opportunity to time travel people immediately think backwards to the things they would like to change; to not marry that person, eat that cake, miss that meeting or take that meeting…
It smacks of regret and the desire for hindsight which is a wonderful thing.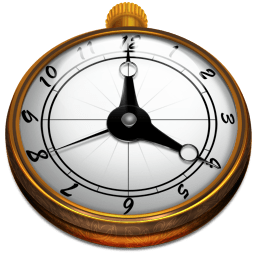 I would both travel back initially and then use the machine to slowly travel forward from before Roman times to observe the changes that have taken place both geographically to parts of the country (as my machine would hover) and then do it again with a clock of invisibility to observe key points in history.
I guess that is why I have enjoyed my membership to Royal Historic Palaces so much – the best birthday present I ever had… I have had roof top tour of Hampton Court, watch the Tower of London being locked with Jude Law  and I am looking forward to the opening of the renovated Kensington Palace.
History in all its forms gives us an amazing opportunity to observe historical decisions and their consequences to enable us to learn from mistakes of our forefathers both literally and metaphorically. The economic lessons of the pre-French Revolution of the three Louis' of France could not be more relevant.
What would you want to see if I gave you a free ticket to ride in my time machine – where in history would you go – or what would you want to learn?
To our mutual success, wealth and happiness
Vicki – The Property Mermaid
1. Make More Money From Property – Order your copy here: http://bit.ly/MMMFP-Book
2. I am speaking at www.BerkshirePropertyMeet.com Cashflow Event on 21st and 22nd April use vicki5 to get 50% discount while seats last
3. Reading and resources – http://bit.ly/uUrpUT
Share